Bought a new 2018 R1200R and am selling my 2004 NON ABS R1150R. 58k, runs great, hyperpro shocks, hard wired for XM Radio (will toss in a XM Roady and antenna), hard wired for a Gen1 Zumo (included). Ram mount for zumo included, Sargent seats, MRA Vario Screen, Side Cases, and EMGO top case. Will toss in a RKA 19L tank bag.
The bike has been a solid runner for 15 years, the "final drive" issue was solved with re shimming bearings years ago.
Fully serviced every spring by RK.
KBB lists a stock bike's value at 3500. Priced as fully farkled, 3300.
this is an old pic, with no screen, and the backrest is now a EMGO topcase. Will get new pics this weekend.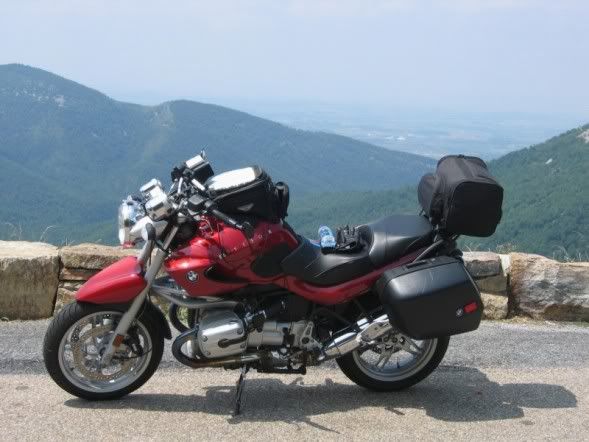 herb
oh, new bike: